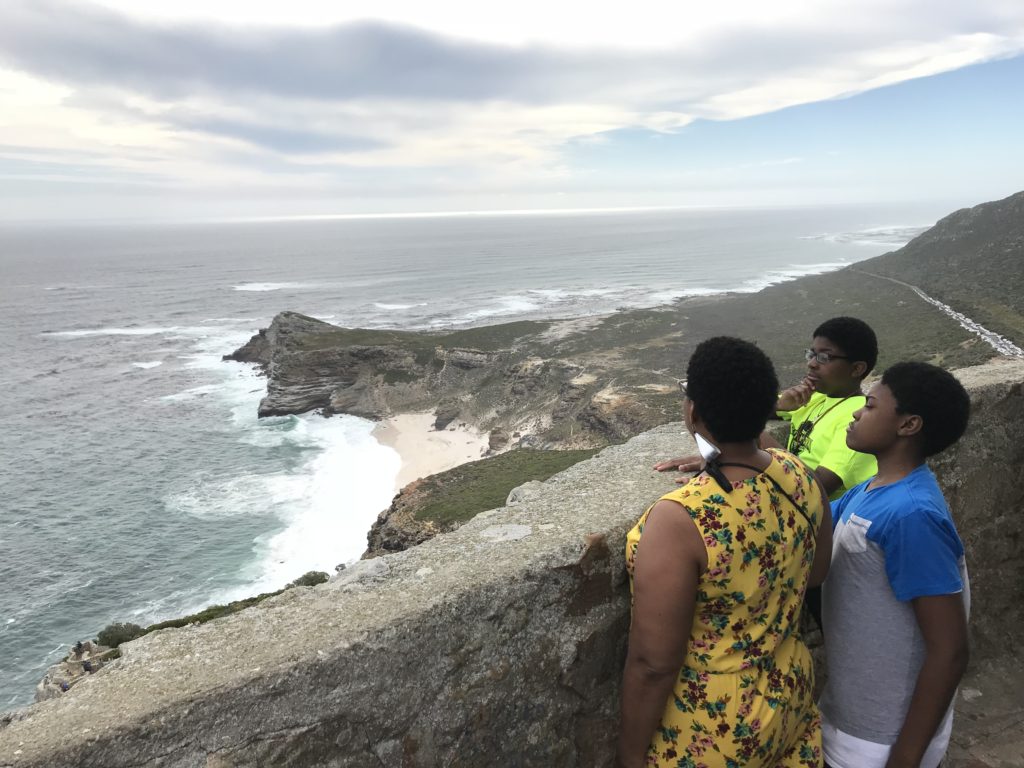 We began our trip near the tip of the Earth – Cape Point and Cape of Good Hope. As I mentioned in our last blog about our trip to Cape Town, South Africa, our personal tour guide and driver, Mario, was wonderful and EXTREMELY knowledgeable. He pretty much answered any and all of our questions we had; if he didn't know, he told us something related to the subject.
I highly recommend paying for a personal tour guide/driver in Cape Town. Ours cost somewhere between 1500R – 2000R ($108 – $145), for an 11-hour tour, not including lunch (the food and views at Two Oceans Restaurant were worth paying for though).
View from our table at Two Oceans Restaurant
Cape Point Lighthouse

Long way from home!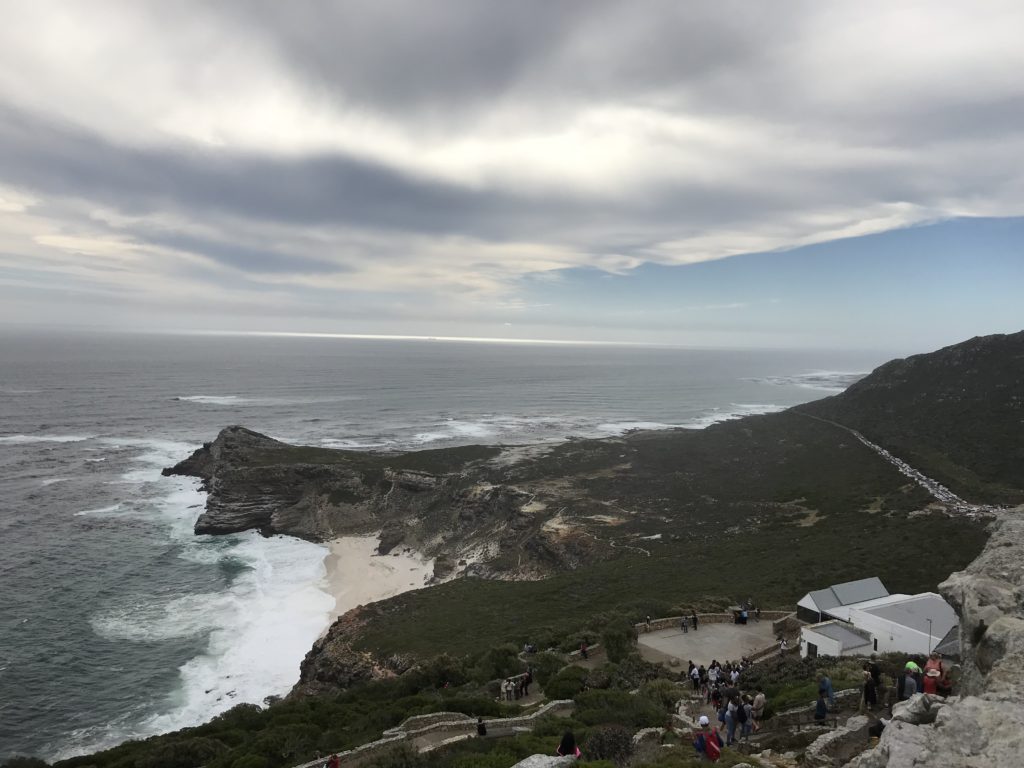 Beautiful Cape Point – Contrary to popular belief, the Atlantic and Indian Oceans do not actually merge here. The Atlantic Ocean wraps around to the east a bit.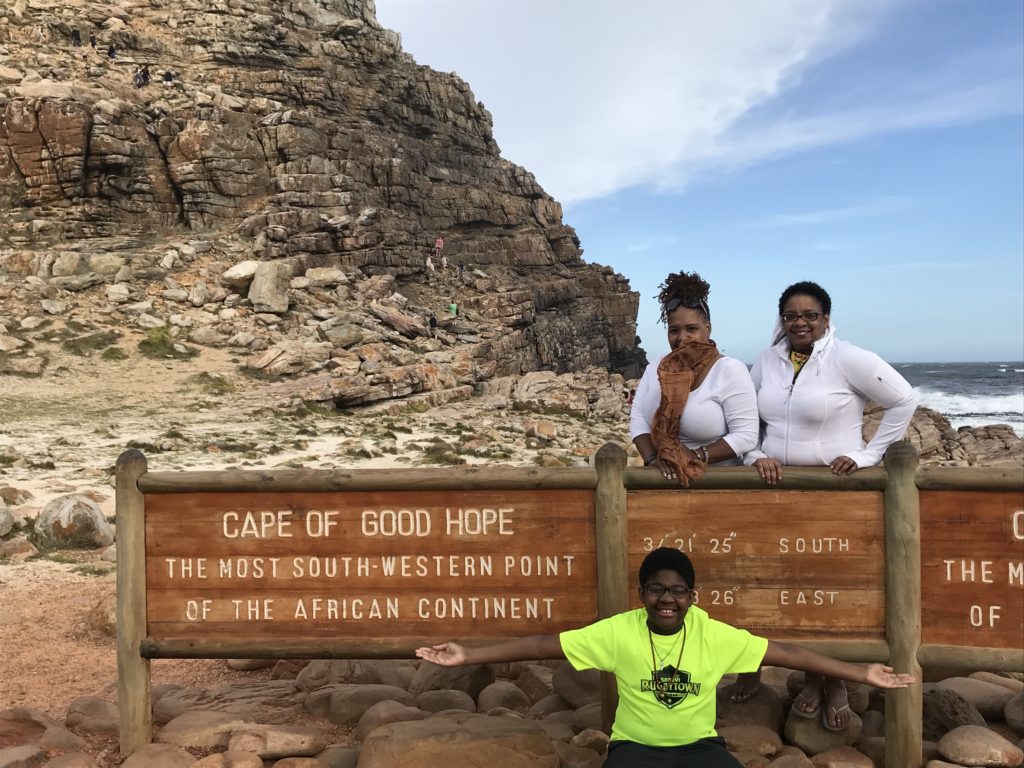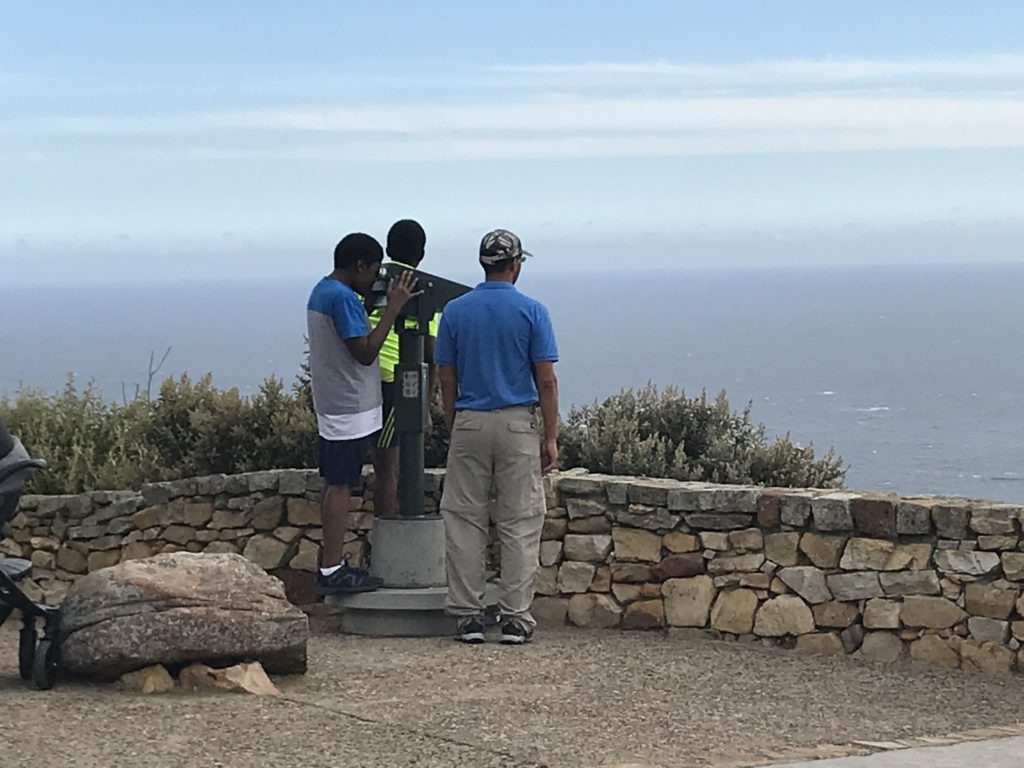 It was well worth having someone give us an intimate look at tourist spots being first-timers to Cape Town. Maybe next time we'll venture out on our own!