Welcome to Road Trip Learning, where I'll be sharing our "real-time" learning experiences traveling around the country and across the globe!
We ended 2017 with completing one of our travel goals: two international trips. The first trip was to Costa Rica.
One of the perks of being a newly minted internet marketer is the opportunity to attend a "mastermind", a meeting of similar-minded individuals collectively focused on achieving common goals. I attended an advanced marketing and business building retreat in November 2017 at the beautiful Sunset Del Mar Resort in Esterillos Este, Costa Rica. Fortunately, I was able to bring Sebastian and Xavier along since kids under 11 were able to attend for free, and I just had to pay for my oldest son as a "guest". Not bad for having the majority of the trip paid for by the company!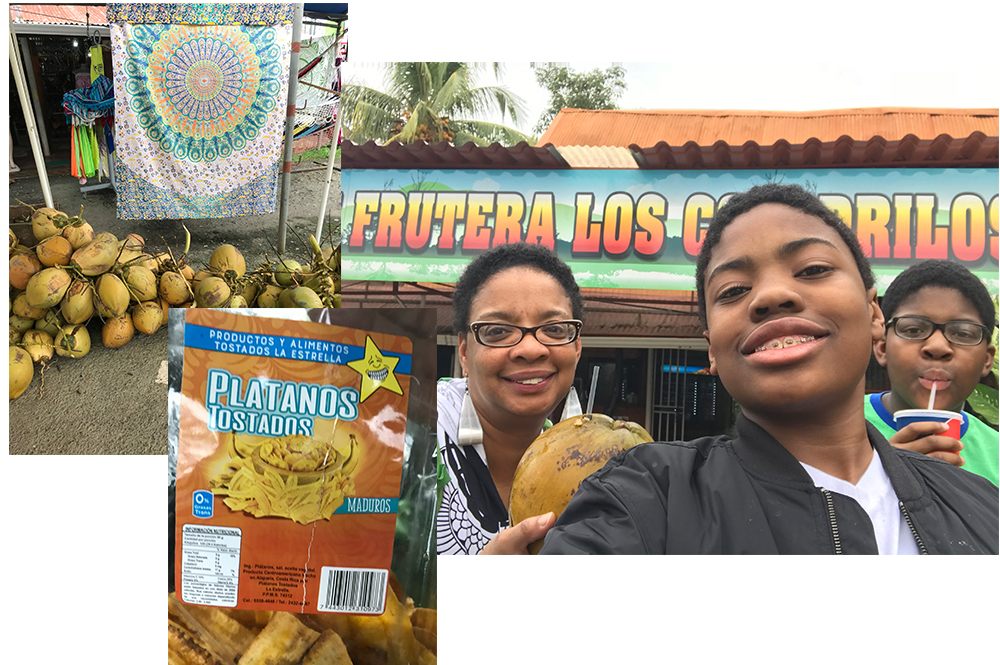 We were greeted by a driver at the airport, and after waiting for a couple of other attendees we were off on what was supposed to have been a 1.5 to 2-hour drive to the resort. Due to traffic from a possible rock slide it was more like 4 hours. This delay led to an unexpected but welcome excursion into local culture, as our driver stopped at a roadside food shop. The boys were able to practice and learn a tiny bit of Spanish from the driver and the staff, and we snacked on fresh coconut, watermelon smoothies, and crunchy papaya chips.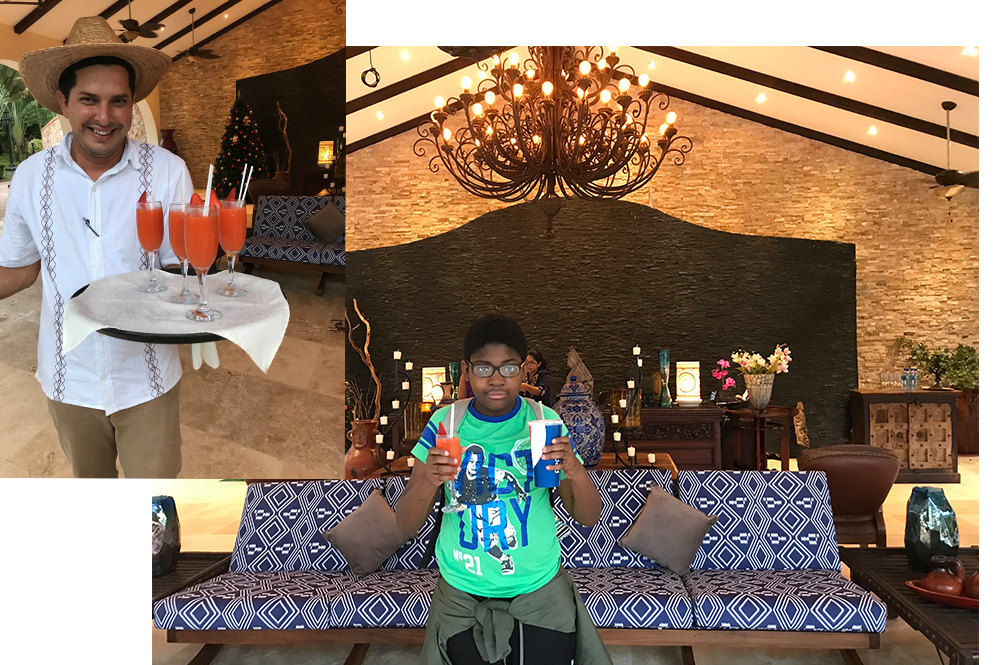 Once we arrived at the resort, we were welcomed by the kind Sunset Del Mar staff with colorful, fruity drinks. This paradise resort is located right on a beach known as Playa Esterillos. We checked in at the most beautiful (and only outdoor) lobby I've seen to date, then taken to our rooms. Luckily, we arrived a day before the meetings began, so we were able to rest and eat the delicious dinner provided for us. The boys were tired and went back to our room before dessert had been served. They had already made friends with the staff, so when it was time for dessert and one of the staff members called our room to tell them that they had dessert ready for them. Talk about personal service! This was definitely the beginning of a great experience for us.